Customers who Want Our Product from
Abroad (PayPal Payment System)
1. Select a product among Antibodies, Recombinant proteins or ELISA kit that you need.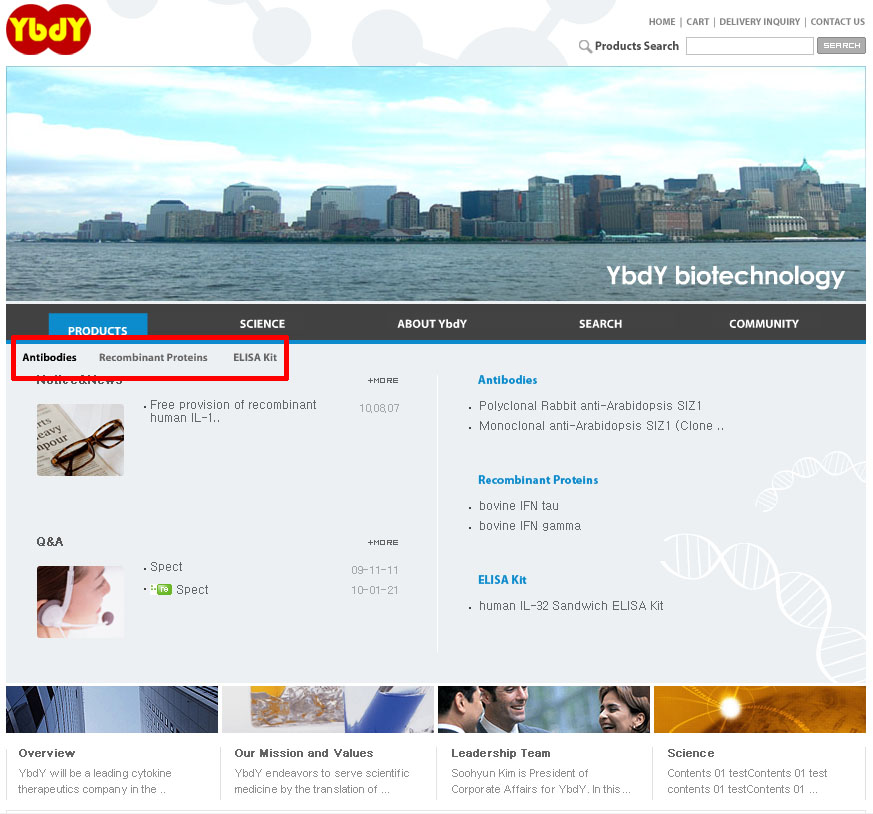 2. Click 'View' to choose a product you want.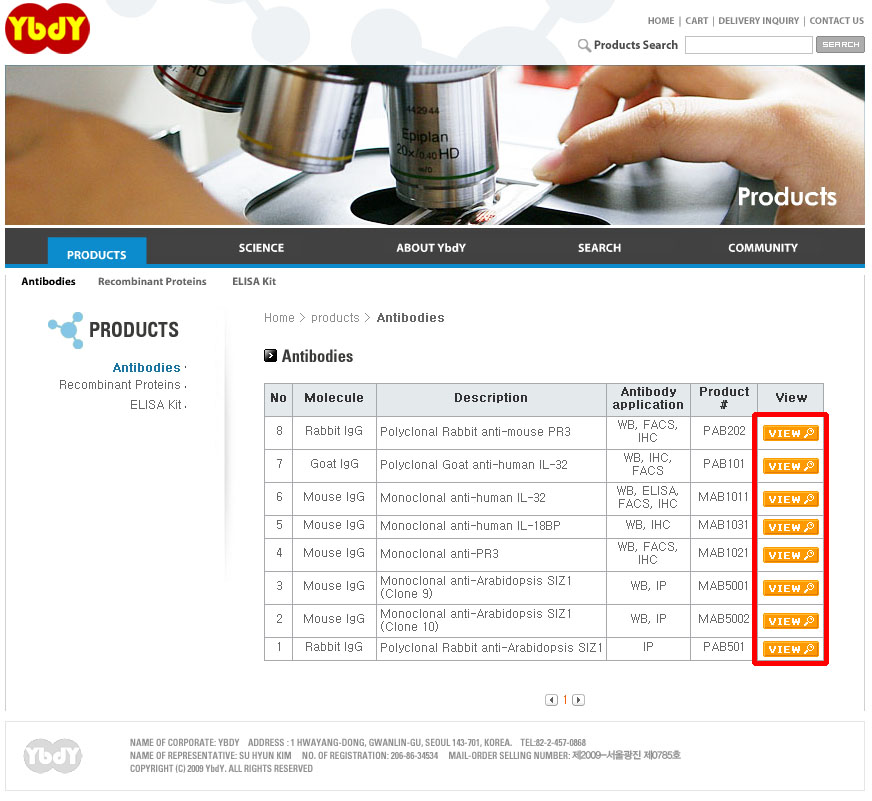 3. Click 'Buy Now' for payment via PayPal.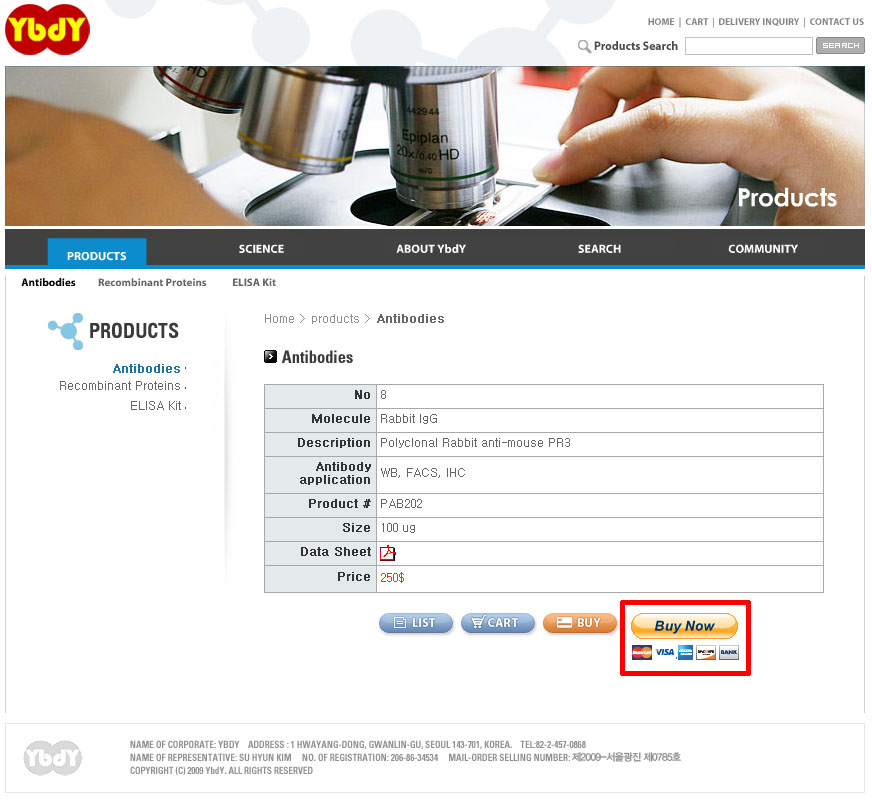 4. Log in to PayPal and proceed for payment. You have to sign in PayPal before you pay for a product if you don't have an account.